Services that Move your Organization forward:
Winning Work Teams takes a ground-up approach knowing that an organization is never stronger than its foundation. That's why we believe in the basics: visionary coaching, clearly defined mission, solid playbook, knowing the rules, outstanding talent, personal career development and great teamwork. Thus, we place great emphasis upon the fundamental building blocks in moving the organization forward. Our approach includes:
Personal Career Development and Management Training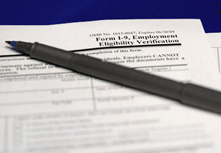 Our personal  career coaching and resume preparation services are designed to assist the individual on a one-to-one basis to enhance the opportunity for career growth and success. Our   educational compliance workshops are designed to enhance the awareness of the management team to more successfully understand and navigate problematic issues in today's costly litigious employment minefield. We take a "base line" approach to get all members of the management team trained and up to speed on what the key laws require of today's companies. And, we provide tools to assist the management team to become more successful in spotting and managing the day-to-day risks of potential claims so that our client partners can increase energy on growing the bottom line.
                                                             PERSONAL GROWTH
Need help to jump start your career? Tired of endless rejection notices (or not even hearing back)? We've been on the hiring side of the equation for many years and can offer practical solutions to assist you to in your quest for a more satisfying career.  We provide the following services:
Resume Preparation. Maybe it's time to let HR professionals take a look at your resume and how you are marketing your skills. We'll be happy to review your current resume and prepare the new one that highlights your skills and attracts the online employment search engines.
Career Coaching. Sometimes we feel "trapped" in our careers. Stuck. Going nowhere. Unappreciated. Unemployed. We'll be pleased to meet with you to discuss what's working and what's not working for you in your career. Sometimes it's good to lay out the frustrations and then look to the hidden possibilities and options that may present themselves after we develop a career strategy by taking a close look at your work history, skills, educational background and career goals.
                                                                   BETTER HIRING
Smart Hiring: This three-hour workshop is designed to assist the manager to become more   comfortable in the hiring process. Discussion centers upon the legal "dos and don'ts," highly effective interviewing techniques and making the "right" hiring decisions.
Job Descriptions:  Winning Work Teams can assist your company to develop compelling  job descriptions for operational effectiveness and adherence to the requirements of the Americans with Disabilities Act, as amended.
Talent Sourcing Strategies:  This three-hour workshop discusses highly effective strategies to identify potential talent to bring into the organization to make a positive difference from day one.
*Add to your 2016 "must do" list:….Criminal Background Checks Compliance Policy Development:  This three-hour educational awareness workshop brings the management team up to speed on the new EEOC rule changes with respect to the "dos and don'ts" when using criminal background checks to screen job applicants and assists the company to begin the process of developing an appropriate policy and practice under the new rules.  This is a "must do" workshop for the hiring team!       
                                                               BETTER TRAINING
Basic Legal Compliance in the Workplace: This three-hour essential interactive workshop assists the management team to understand many of the current employment laws that govern today's workplace so that potential risks can be identified and resolved before they become more serious issues. This is a solid investment to protect the bottom line!
Management 101:  This three-hour coaching session is a "must" for the new member of the management team.  This provides an opportunity to discuss the role of the manager, performance expectations and the critical need to develop the leadership skills essential to  coach his/her team to organizational success.
Diversity Awareness:  This three-hour interactive workshop, for either the management team or the entire work unit, builds awareness of the concept of diversity so as to create greater mutual understanding and reduce the opportunity for poor communication and misunderstanding one another.
Sexual Harassment Awareness:  This three-hour essential interactive workshop, for either the management team or the entire work group, discusses the concept of unlawful harassment in the workplace, including unlawful sexual harassment. Current court cases are presented as well as proactive steps the company must take to effectively manage such issues.  A basic workshop for today's working world.
Understanding the American with Disabilities Act:  This three-hour interactive workshop is essential for the staffing department and hiring managers to grasp the  intent of the Americans with Disabilities Act, as amended.  Discussion focuses on the intent of the law and how to properly handle numerous disability issues in today's workplace.
Unlawful Workplace Retaliation:  This three-hour essential management workshop builds upon the Sexual Harassment Awareness workshop.  The concept of unlawful workplace retaliation is discussed as it applies to many workplace issues from discrimination concerns to Workers' Compensation.  The role of the management team to identify and resolve these issues is discussed as well as proactive steps the company must take to avoid such risks. A key workshop to assist the management team navigate successfully in today's work world.
                                                          BETTER PERFORMANCE
The Strategic Human Resources Plan:  We go back to the basics to assist the company to develop perhaps the most fundamental tool in achieving business success.  We assist the company to design its own unique  strategies with respect to human capital development from acquiring new talent to employee engagement systems to managing performance to rewards and recognition.  This powerful tool serves as a blueprint for aligning human capital to the vision, mission and values of the company in order to grow the bottom line.
Employee Engagement Strategies: Are your best employees heading for the door? This three-hour interactive management workshop addresses the root causes of employee turnover and low productivity. We discuss the issue of "work culture" and various creative approaches to increasing employee loyalty and improving productivity within the workplace, thus adding to the bottom line.
Goal Setting and Managing Performance:  This essential three-hour interactive management workshop discusses the issues surrounding problematic employee performance and provides the necessary coaching and corrective tools to address performance in a fair and comprehensible manner. A critical learning session for the front line supervisor!
Organizational Communications Plan:  Winning Work Teams can assist your company to develop a comprehensive Organizational Communications Plan that fits the culture to "get everyone on the same page" at the same time so that time, resources and opportunities are exploited rather than lost.
Organizational Transformation:  Organizational transformation often, but not necessairly, follows recommendations made in the Human Resources Audit. The process follows  the strategic management decision to move the organization forward in a systematic manner to a more positive high performance culture. Critical steps in this process are an understanding as to where the culture is today and where it aspires to go. A step-by-step disciplined approach is agreed upon for execution. The organizational transformation process can take several months to one to three years, yet may dividends will be seen as the process begins to take root.  
*New for 2016 Succession Planning 101:  So what happens when your long term president or CFO takes another job or decides that it really is time to focus on the golf game?  What happens when the sales whiz jumps to the competition?  Smart companies are not caught flat-footed. They have been thinking about such outcomes and have a plan of action to ensure that the business doesn't take a back seat while new talent is identified.  Succession planning is one of the most critical–and often overlooked–steps an organization can take to ensure that top talent is in the pipeline and ready to step in when key players leave the organization.  "Succession Planning 101" is a three hour session in which we take a look at your organization and the key roles. Then we inventory the key skills sets needed to move the organization forward. We examine the organization's bench strength and potential skill gaps that may exist in the event some of our top executives leave.  Your organization will be far stronger by planning for key turnover rather than simply letting it happen.  A crisis is no time to search for new leadership. A solid plan, in hand, is simply good management.
Please contact us regarding our discount pricing for two or more training packages.                
Human Resources Audits
When was the last time you gave your company a good "scrub?" Are the policies current? Are the job descriptions in order? Does the employee handbook carry state-of-the-art language that minimizes the risks of employment litigation yet makes a powerful and positive statement welcoming team members to the culture? When was the last time the pay practices were reviewed for compliance with state and federal requirements? Winning Work Teams, Inc. can assist in this review process to ensure your own audit spots problematic issues and offers solutions for best practices and legal compliance while at the same time providing a more positive employment experience.
Employee Satisfaction Surveys
Our expert on-line surveys capture how current employees "really feel" about their work environment in a safe and confidential manner.  We also conduct confidential on-line surveys of former employees so that the company can better understand the root causes driving employee turnover. We use these findings to develop strategic approaches to mitigate threats and leverage opportunities for creating an energized and positive workforce. The report card we provide can very often shift the game focus from losing to winning.
Employee Relations Systems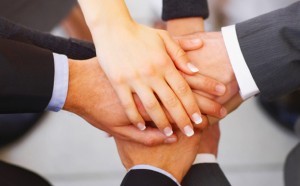 No budget for the big employee recognition dinner? No problem. Our low cost approach to building powerful employee relations systems values communications over confetti. And, we get results because we understand how to build winning teams.
Grand Openings and New Product Launches
We've been there and done that, successfully. Whether it's designing the initial staffing strategy, providing creative direction for recruitment display ads, conducting mass hire job fairs, building pre-opening and operating Human Resources budgets, we understand how to successfully create applicant flow and build a winning team prepared to open the doors and provide extraordinary customer service from day one.
Coaching and Developing the Human Resources Team
Often an organization's HR team can benefit from the expertise of deeply experienced Human Resources executives able to share successful approaches from a variety of industries. Serving as a mentor and a coach, Winning Work Teams, Inc. improves the skill sets of those responsible for the day-to-day Human Resources function inside the client's business by acting as a "sounding board," sharing leading-edge HR concepts and assisting in the career development of the established team. This is an investment in your team's future.
Small Business Human Resources Companion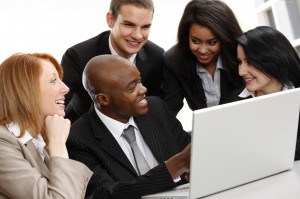 Often, small businesses choose to allocate their precious resources for business development. However, if your business has more than 15 employees, there are some steps you should be taking to minimize your legal exposure while growing your workforce. Winning Work Teams, Inc. can assist your team to get off and running on a positive note with cost-effective systems that cover the "HR basics" to assist you in building your own winning team.
Performance Management Tools
We take a proactive approach to managing performance issues through a system of positive employee engagement that builds organizational trust, reduces costly turnover and improves productivity while reducing the risks of costly litigation claims. We train the management team to use these highly effective tools as they lead their team to bring about positive performance changes.
Leadership Essentials
This three-hour interactive workshop is designed assist the entire organization to "get on the same page" as to the critical role of the front line supervisor and manager with respect to becoming a respected role model, coach and team leader capable of inspiring and engaging team members, resolving conflict and establishing a positive culture while ensuring that organizational goals are met. This is an essential workshop for any new member of the management team.
Team Building
Our approach to team building is not simply an offsite retreat where employees promise to bond with one another and then quickly resume old habits. Our approach is systematic and layers in key components to bring about highly positive culture change predicated upon winning! A retreat may be only a single component of the overall strategy for building a truly winning work team. For the daring, we offer "Rick and Christina's Remarkable Treasure Hunt Adventure," a memorable day-long experience that is so good that we cannot say more here as we do not want our competitors to swipe it. So, it's reserved for our valued clients!
Customized Employee Handbook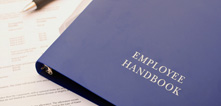 Sure, employee handbooks can be downloaded off the Internet but there are always hidden costs, like not really understanding the legal risks or the practical means to solve tough issues. Our customized employee handbooks are inspirational and speak to a winning culture. And, we use the customized employee handbook as a key training and communications tool to engage the team in a conversation on how to win.
WINNING SERVICES